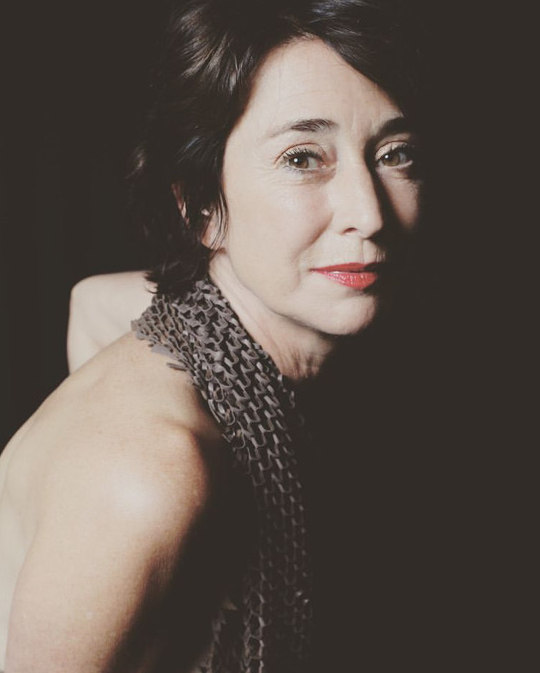 Manouk lived and worked in Holland, the UK and Sweden where she played the lead role in more than 50 films and TVSeries. She has been trained and following Masterclasses by Warren Robertson, Jack Waltzer, Delia Salvia and Candice Darra in Amsterdam and NY. Between 1997 and 2001 she studies at the Actor Centre in London. In 2007 she attended the full year acting training Trappan in Göteborg, Sweden, and participated in many Re-FocusMethod Acting Masterclasses.
After the theater school Herman Teirlinck in Antwerp, Manouk debuted in 1980 with the lead role in the film 'Sprong naar de Liefde ' Films such as 'De Boezemvriend'  and 'Moord in Extase' followed shortly. Manouk collaborated on Dutch theater productions ranging from 'Leocadia' with Mary Dresselhuys and Huub Stapel to 'de Vete' directed by Bram Vermeulen.
In addition, Manouk was frequently appearing in popular TV Series such as 'Het Wassende Water', 'De Weereld', 'Rust Roest',  'Het Wassende Water', 'Spijkerhoek',  'Onderweg Naar Morgen', 'Vrouwenvleugel', 'De Erfenis',  'Levenslied', and "Baantjer.' Because Manouk has traveled extensively and lived in London from 1996 to 2001, she has also gained considerable experience abroad in film, television and theater. For example, in England she was featured in the BBC series 'Touch of Frost', 'Close Relations' and 'Charles', 'The Power & Passion'. In the international film 'Shadowman', Manouk played the female lead alongside Tom Hulce and Jeroen Krabbe, directed by Polish director Piotr Andrejew.
Manouk was seen also in the British feature film 'Kingdom from 2001 where she played the role of Celine. In 2007 she moved to Sweden and played 'Chekhov' and 'Strindberg' on the Swedish scene and played a modest role in the Swedish police series 'Wallander'.
Back in Holland, she took in 2011 on the role of Natalie Lopez in the NCRV series 'Levenslied'. In 2012 Manouk worked with the German director Kai Zastrow in the film 'Travel Breakers', and in 2013 she was back on stage in Holland with the theater piece 'Eindeloos'. Manouk appeared in 2014 in the NET5 series Fashion Planet', where she played the lead role of Rebecca Johansson. In 2015, Manouk traveled to Japan for the shooting of the BOS documentary "In the Footsteps of Nichiren." Recently she has been seen in supporting roles in Swedish production like 'West of Liberty' and in the action film 'Kill Mode, both were released internationally. At the moment she is preparing for the part of Ada in 'The Cold Winter' in cooperation with NFA. Shooting spring 2021. Manouk has appeared in many commercials over the world, and is also an adequate voice over artist. She steaks fluent Dutch, English and Swedish, and workable German and French.
INTO THE WORLD MANAGEMENT
Jan Witheijnstraat 52, 1018 WM Amsterdam